It can be hard to remember in the middle of everything going on right now, plus all the holiday hustle and bustle, but gift-giving truly is an opportunity to let someone know that you care about them, you're thinking of them, and you want to bring them happiness.
So, to help you in your gift-giving quest, under our tree is filled with packaged gift options, gift certificates and gift experiences are all ready for you to grab and go! But for now, here I'm going to give you a handy gift guide filled with our top gift ideas from Skin Science Soul. So, step away from the shelf full of "As Seen On TV" products and look at some of our top-shelf gift ideas to spread love to your favorite people.
Give A Gift That Says You Want to Spend Time Together.
We're all busy, and it can be hard to connect with the people you love. And you know that our beloved Happy Hours aren't happening right now, but that doesn't mean you have to be apart during the holidays.
We can do Facials With A Friend, That's just $180 for two 1-hr custom facials or $325 for two SkinWave Hydrofacials!
Plan a girls' day out to get facials together in our COVID-safe, UV-sterilized facility. It may look and feel like a cozy spa, but it's truly a medical clinic, so we are always all about safety while you get your SPA on! You can also get Botox with Your Bestie and you both get a discount this season! Setting aside time to spend together shows how much you care about them and treasure your time together.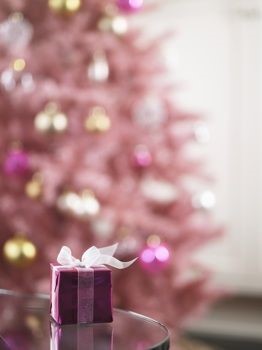 Give A Gift In Recognition of Their Hard Work.
Sometimes life is just a lot of work. Whether it's a huge work project or a difficult time in their personal life, we can be left exhausted and overwhelmed. Letting someone know that you think they deserve a break can mean the world.
You know she doesn't have time to think about a skincare routine, and she REALLY doesn't have the time to figure out what she needs, so let us do it for her! You can give her a SkinRx Analysis + a GlowbioticsMD product kit for $249, or even a custom-formulated bespoke product kit for just $300, where we will build a custom skincare program and show them how easy it can be to take great care of her skin- all packed in a cute carry-all pouch and it comes with a complimentary Jump-Start Facial, When you give some relief to someone who is exhausted and stressed out, you've given them a gift they'll remember forever.
Finally, you'll want to give a gift to Celebrate Their Strength and Accomplished Goals.
A thoughtful husband will reflect back on how much work their wives put in throughout the year when thinking about what to buy them for the holidays. With a multitude of choices available for things to buy, many men struggle between buying a necessary, practical gift or splurging on the exotic find. Usually, a present that offers a little bit of both works best for goal-getter types of girls — such as some time with us here at Skin Science Soul.
One of our staff favorites for this type gift-giving is the EM-body Membership that includes 4 weekly sessions of the Emsculpt, followed by 10 monthly Emsculpt sessions so she can gain the strength she wants to be able to conquer the world- or at least her corner in it.
Subscription Fan Favorites.
If they are Subscription Box fans have we got one for you! Our exclusive PrettySmart BeautyBox is a subscription box that we curate on a quarterly basis and includes a sampling of our skincare products, as well as items from local businesses like Christmas cookies or biscotti from a local bakery, coffee, candles, and other goodies to keep her as cozy as she is beautiful. That's just $600 for the entire year.
And Don't Forget the Stocking Stuffers for Everyone On Your List.
Non-alcoholic, non-drying Glowbiotics Hand Sanitizer (Let's keep the vodka for the holiday martinis, OK?) and Dermaviduals Lip Balm are two exceptional stocking stuffers that aren't just fillers.
And whenever in doubt…Give Them a Giftcard! A special gift card for Skin Science Soul can be the easiest, smartest gift to give. A gift card allows them to be able to use the gift whenever the time seems right in their busy schedule — without worry. The freedom of a gift card is meant to offer the receiver special pampering to be used whenever, and however, they choose. This freedom of choice often makes it one of their most cherished gifts under the tree. Women who receive medspa treatment gift cards as gifts know that the time that they spend at a med spa is all about rebuilding their energy and improving their confidence. So give your special woman the gift that keeps on giving — and get something special for yourself too!
And remember, buying a gift like these filled with love, COMFORT & JOY this holiday season. Remember that gift-giving doesn't have to be stressful. Spend a moment thinking about what you'd like to tell your loved one, and let the gift say it for you.
Find all these and more in our Holiday Shop.
For more information on services, go to our website: www.skinsciencesoul.com.