SkinRx & DNA Discoveries make creating your bespoke plan as easy as 1-2-3!
How many of you have stood in front of the beauty counter and felt a bit overwhelmed at the choices of skincare products you find there? Or, you've chosen a product, but you just aren't seeing the results you want to see? In all likelihood, what you've chosen isn't what you actually need.
Dr. Sholar explains, "When you study why people choose products, they normally do so based on marketing and packaging, and oftentimes also by it's fragrance, but those are all the wrong reasons to choose a product. Those things mean nothing when it comes to the health of your own, individual skin."
Defeated, one often then finds themselves in a medspa asking for help with their skin, but they are given something off the shelf solely based on a "skin type." Still, this doesn't address the real need of the client, and too often these products are not able to deliver results, even if they are "professional-grade".
Dr. Sholar says, "The beauty of what we do is what we call skintelligence- knowing and understanding that every person's skin is unique. This is of utmost importance when we treat it."
The Skin Science Soul philosophy: when we focus on identifying each person's unique lifestyle and beauty needs and take a scientific approach to learning about each woman's skin physiology, we promote healthy, beautiful skin naturally.
Dr. Sholar explains, "Unlike traditional "customized" skincare, we recognize there is more to your skin that just "oily", "dry" or "combination." Genetics, lifestyle, and life stage impact your skin's biochemistry- all going on in complex processes behind what you actually see in the mirror on the surface. So, we take a deep dive into the unique physiology of your skin. We give you truly intelligent skincare."
STEP ONE
Identifying The Science Within Your Individual Skin
The Exclusive SkinRx Comprehensive Skin Analysis.
It turns out, deciding what treatments are right for you doesn't have to be a matter of guesswork. Dr. Sholar uses our exclusive 3-part SkinRx Skin Analysis using Dermalab Biometric Measurements, the Observ Optical Analysis to determine which treatments would bring the most benefits to their patients, and the Vectra Volumetric Analysis to assess facial volume assymetries and losses.
Dermalab's system is a biometric measurement device. This device can track multiple factors affecting your skin like elasticity, transepidermal water loss, hydration, collagen loss, and sebum production. This system provides scientific data about your skin, giving Dr. Sholar a road map to the best possible products and treatments.
Observ Optical Analysis is a state-of-the-art skin analyzing system that can help skin doctors provide an accurate skin condition diagnosis. This device offers readings of pigmentation and texture not only of the epidermis or outer layer of skin but also the dermis, the layer just underneath it. The system takes sophisticated photographs of the skin, digitally analyzing them to show patients their trouble spots and give doctors a place to start when planning treatments. This system can uncover hidden issues and catch possible health problems along the way.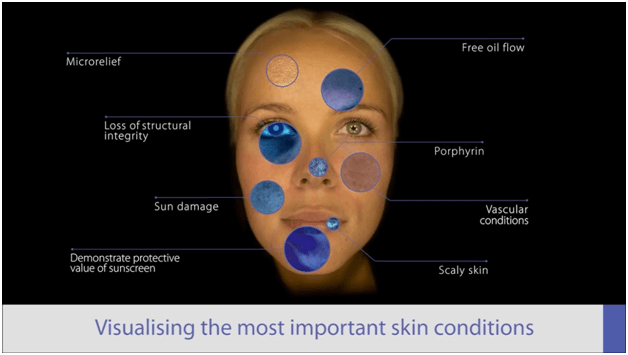 The Vectra enhances our patients' consultation experience, helping them visualize their hopes and expectations by:
communicating the possibilities as we demonstrate facial procedures on a 3D image of your patient's face, while arriving at a shared understanding of treatment objectives.
exploring the combined effects of complementary procedures improves our patients' satisfaction.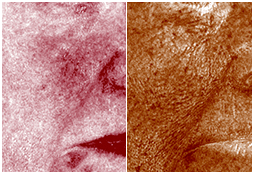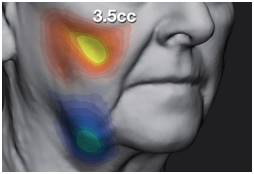 SkinRx system involves a scientific approach that determines the root causes of issues you may have with your skin. From there, Dr. Sholar creates a treatment plan based on the SkinRx findings, your lifestyle, and your preferences.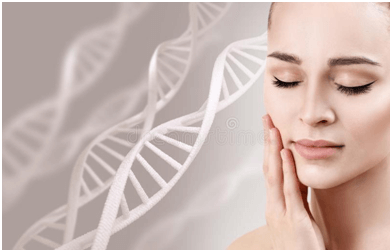 SkinFit DNA Profile Analysis
SkinFit – Healthy skin from within™
SkinFit™ is a unique physician-ordered genetic test for a wide range of skin types. The genes analyzed are associated with predispositions for skin photoaging, oxidative stress, wrinkling and various important skin conditions. The test also includes markers for dietary micronutrients known to promote skin health.
The SkinFit™ test assesses the following categories:
Skin Nutritional Needs: tests for markers associated with propensity to develop specific vitamin deficiency associated with dermatitis.
Skin Photoaging: reports on a patient's predisposition to sun sensitivity as well as lentigines (sun spots), ephelides (freckles) and wrinkles
Skin Inflammation and Allergy Risk: genes and markers are included concerning atopic dermatitis, contact dermatitis, psoriasis and rosacea.
Skin Texture and Elasticity: tests for markers associated with cellulite, striae distensae (stretch marks) and varicose veins, among others
Skin Moisture and Hydration Factor: analyzes genes associated with disorders of dry skin and skin hydration
Skin Oxidation Protection: provide information concerning patient's antioxidant response to Reactive Oxydative Species (harmful oxidants).
Skin Glycation: Analyzes genetic prevention and response to glycation, the process by which sugar molecules link to proteins within the skin cells and form Advanced Glycation End (AGE) products that lead to loose, cracked, and thinned skin.
STEP TWO
Custom Clinical Treatment Plan Curated Just For You.
The skin experts at Skin Science Soul discuss with you your skin health history as well as the SkinRx and DNA discoveries, provide product and treatment recommendations, and then together you will create your plan. A plan may simply include proper skincare products and custom facials, but can also include advanced treatment options like microneedling, platelet-rich plasma, peels, lasers, ultrasound, or radiofrequency to smooth, brighten, and tighten your skin. You can even sign up for a no-fee PrettySmart Membership subscription that acts like a "layaway plan" so it's all easy on your budget.
STEP THREE
Treatments & Home Care To Get You Glowing.
Dr. Sholar goes the extra mile. Based on the SkinRx findings, she utilizes AnteAge MD products with advanced growth factor technology, GlowbioticsMD skin-wholesome probiotics, and Dermaviduals custom-formulated, bespoke skincare products that she creates right in her office apothecary to suit each individual patient's unique skin needs.
When you take advantage of your skincare specialist's expertise and the "skintelligence" at Skin Science Soul, you can create a better, more youthful appearance for yourself. Taking control of the way you look can be empowering and enhance your self-esteem. Whether you choose topical product or laser treatment solutions, your specialists will walk you through your treatment plan. Skincare and plastic surgery experts like Dr. Alina Sholar are highly qualified to help you with your aesthetic needs.
Customers Who Had This Done Also Did This…
Purchase Now: