"I think the important part is you've got to take risks, you've got to be bold, you've got to be passionate in what you do. And when an opportunity comes around,you've got to raise your hand. You cannot be shy or hope that somebody is going to come and give you opportunities. You're going to have to do it  yourself. And when you feel you're the most uncomfortable and out of your element, you know it's the right time to lean in. We have plenty of well-qualified female physicians and surgeons to raise to the top. And, when there, help others get there, too." – Dr. Sholar
Dr. Alina Sholar, plastic surgeon and CEO owner of Serenity Medical Centers, Skin Science Soul by Dr. Sholar, and Sage Practice Solutions, LLC,discusses the history of women in surgery, her career, and how institutions can foster inclusivity for women surgeons in the following Q&A.
Who are some of the major figures in the history of women in surgery?
When medical schools first opened in the United States, women were excluded from studying medicine, but a few courageous pioneers changed that. One hundred and sixty-eight years ago, Elizabeth Blackwell became the first woman to obtain a medical degree in the United States. Since then, the field of medicine has progressed with important contributions from the many women who followed in Dr Blackwell's footsteps.  At the time, medical schools were firmly closed to women. When Dr Blackwell was finally admitted to the Geneva Medical School in New York, she had already studied medicine independently and submitted multiple applications. Even then, she was only accepted after the all-male student body had voted to approve the admission of a woman "as a joke".
Elizabeth had no notion of the furor that her presence in the medical school would cause. Reflecting on her experience, she wrote, "I had not the slightest idea of the commotion created by my appearance as a medical student in the little town. Very slowly I perceived that a doctor's wife at the table avoided any communication with me, and that as I walked backwards and forwards to college the ladies stopped to stare at me, as at a curious animal. I afterwards found that I had so shocked Geneva propriety that the theory was fully established either that I was a bad woman, whose designs would gradually become evident, or that, being insane, an outbreak of insanity would soon be apparent." 

Believing Elizabeth Blackwell's female sensibilities would be offended by some of the subject matter, the instructors of the medical school requested her absence during a discussion of the male reproductive system. Blackwell refused politely.
Not long after, Mary Edwards Walker became the first woman surgeon in the United States. Among her many accomplishments, she is thought to be the United States' first female surgeon and was also the first female surgeon in the US Army.Dr Edwards Walker was active as a physician and surgeon during the Civil War. For her contributions to the army during this tumultuous period, in which she was captured and imprisoned, Dr Edwards Walker was awarded the Congressional Medal of Honor in 1865. She was the first woman to achieve this distinction.Originally from upstate New York, Dr Walker was an outspoken advocate for women's health, suffrage, and dress reform. Drs. Blackwell and Walker faced tremendous obstacles, yet each made significant contributions to their respective fields and causes.
Another pioneer, Dr. Dorothy Lavinia Brown, was the first female surgeon of African-American ancestry from the southeastern United States. Dr. Brown served as a medic in World War II and eventually became chief of surgery at Riverside Hospital in Nashville, among several other medical and political appointments. She was the first African-American woman to become a fellow of the American College of Surgeons in 1959.
As absurd as this all sounds, we still face these issues today in medicine.
What is the state of women in surgery today?
If you look at medical schools today, more than 50% of enrolls are women. However, when you get to the higher levels of academia and administration, and academic surgery in particular, there is a major disparity between men and women in top leadership positions.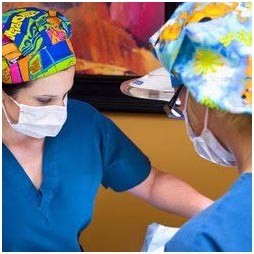 According to the Association of American Medical Colleges, women make up 35% of all active physicians in the United States. However, a 2017 study found that women make up less than one-quarter of surgeons in 10 surgical specialties. This means that while there are many women in medicine, surgery remains a male-dominated field, and this is especially true in the top ranks. In what already starts out as a lonely group, by the time they finish residency, only 19% of surgeons are female. As far as plastic surgeons, just 2% are women. And to narrow it down even further, an estimated measly .025% are also independent entrepreneurs running their own businesses full of regulation and commitment above and beyond any ordinary business environment. So, I really understand how difficult it can be for women to break glass ceilings in these positions.

Some of the issues challenging women in leadership positions in medicine are the same as those in the non-medical business world such as pay disparity, sexual harassment, gender inequality and perception from colleagues, the public, and patients alike. I have been the target of more instances of these types of issues that I would like to admit.  It is difficult for women in any business to navigate without mentor ship and support, so I have dedicated myself to be available for them. Together we tackle topics like body shaming, impostor syndrome, and other issues that are bothersome for many female leaders and can hold them back. I have female college students and medical students shadow me in the operating room, in the business office, and in executive meetings, guiding them to make solid decisions for their careers in and outside of medicine. 
How can we see more women in leadership positions in surgery?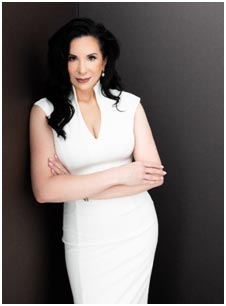 Just yesterday I was visiting with a fellow female surgeon, and we were lamenting about the sacrifices we made in our younger years to get where we are today in our careers, and the fact that neither of us really had any female surgeon mentors to guide us. We both looked back on our lives, about how we thought we had plenty of time to raise a family, travel the world, do all the things young people wanted to do. We dedicated ourselves to medicine and to our patients, not realizing that we sacrificed our own health and fertility.
I think of a nice graphic I've seen, showing women at the top of a ladder pulling other women up. The point was to show that no one gets to the top on their own. We need to help each other. That is the way we will make progress, and that is how pioneers in my field have done it.
There are and have been men in top positions in their field who have appointed qualified female surgeons into visible leadership positions, and this has been great, but we as women need to start pulling other women up once we "arrive."  We must champion and advocate for an individual in a way that can be effective in opening doors of opportunity. Once you get to the top, you have to help others get there, too, because, as a society, we have not fully succeeded in overcoming deep-seeded gender bias in medicine. When one of us breaks through and takes on an academic or clinical leadership position, I believe it is necessary and very inspiring for young female surgeons to see. Sharing and celebrating our triumphs is extremely important.At that point, it's no longer about just me; it's about the others who are coming up the ladder. Young women see another female colleague advance and they think, "If she can get there, I can too."

Why is it so important to support women in medicine?
There are a few reasons why women are so important in medicine and in surgery. One is the female patient's perspective. Women are naturally going to champion the cause of women's health in a different and maybe more effective way than male physicians can. As precision medicine takes over, it is becoming increasingly important to have women who can relate to the specific needs of female patients, especially in my field.
The future of healthcare will rely on females to lead and change the status quo. At this point, I believe it is imperative that we see more female physicians in top academic and clinical leadership positions to bring up this next generation of female surgeons and to create a just culture of equity in the workplace. Perhaps just as obvious, is the fact that when you include women in anything, you enrich the world.
What inspired you to become a surgeon?
So, when I was 7 yrs old, I predicted I would be a doctor- either for people or animals. After receiving a full-tuition merit scholarship from the Nelda C. and H.J. Lutcher Stark Foundation in Orange, I received my BS degree in Biomedical Sciences with Magna Cum Laude honors from the College of Veterinary Medicine at Texas A&M University in December 1994.I then went to medical school at University of Texas Medical Branch and graduated in 1999. I soon fell in love with surgery. I was accepted to the University of Louisville for my General Surgery Residency and was enamored by Plastic Surgery. It really fueled by creative and artistic talents. After I finished Plastic & Reconstructive Surgery Residency in 2006 and became a plastic surgeon, I really had the vision of providing not just cosmetic surgery for my patients, but a complete support system where they could feel empowered to be their best. I wanted to operate a totally different type of medical practice business philosophically and literally. Finally after 20 years in surgical practice, I realized that women need a better way to beauty- smarter skincare with scientific substance- but it's just as much about her soul. I wanted to encourage women to reflect their beauty and strength within to the outside, and in turn, feel their most confident, sexy, and strong in their 30's, 40's, and beyond. I wanted to give women much more than any regular "medspa" ever could, thus Skin Science Soul was born.Skin Science Soul by Dr. Sholar is where I have brought together all my surgical knowledge, aesthetic artist's eye, and clinical wisdom as a plastic surgeon with my life's mission to empower women to feel confident and beautiful both inside and out. However, not only have I been a physician, but my entrepreneurial experience of the last 11 years brings more to the table.Owning my own businesses since 2008 really broadened my horizons. It gave me another way of thinking, and it provided me with new tools to help with patient care. I highly recommend constantly expanding your skill set along the course of your career- not just sticking within the four walls of an operating room.
What have you learned that you want to share with other female surgeons?
Listen to your inner queen, because she's right about who you are. Keep finding the inspiration to be the best version of yourself every day, and don't lose sight of that- even if the naysayers tell you that you are not good enough and that you should settle for less. Because, when all is said and done, the only person you answer to is yourself. You can be all you want to be!